Preserving a tree that has seen the rise and fall of empires
It is not every day that we come across a tree that is over 2,000 years old. It's amazing to think that the yew tree in the churchyard of St Margaret the Queen in Buxted, East Sussex, would have first taken root around the time that Julius Caesar was marching his legions to Britain!
And it's still going strong today.
Strong, but not without some support. Seventeen years ago, a bracing system was fitted to provide vital reinforcement to the tree. This, they believed, was past its viable age and in need of replacement. Deputy Church Warden John Palmer contacted us asking for a tree condition assessment and advice on the cost of replacing the bracing system.
John informed us that another contractor had inspected the tree, but he was not confident of their ability and would not be going with them. He also told us that there were no records on the current installation from the previous contractor.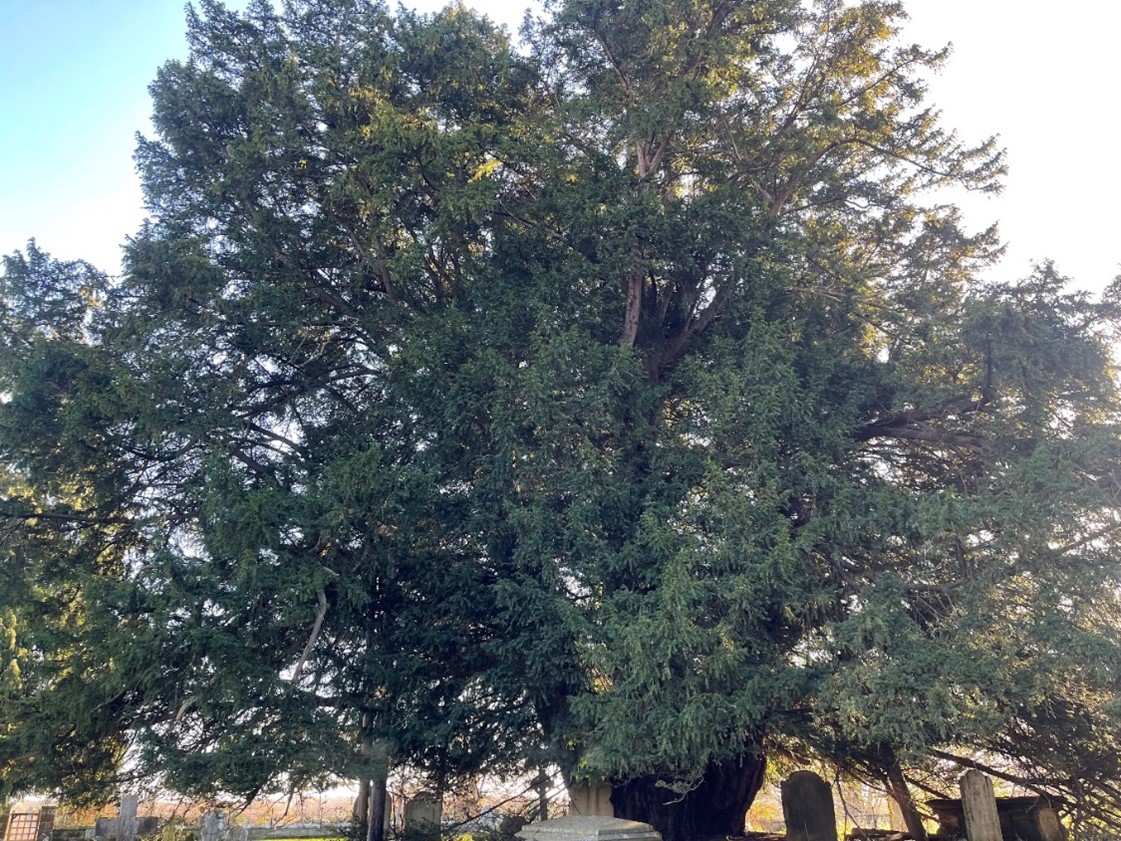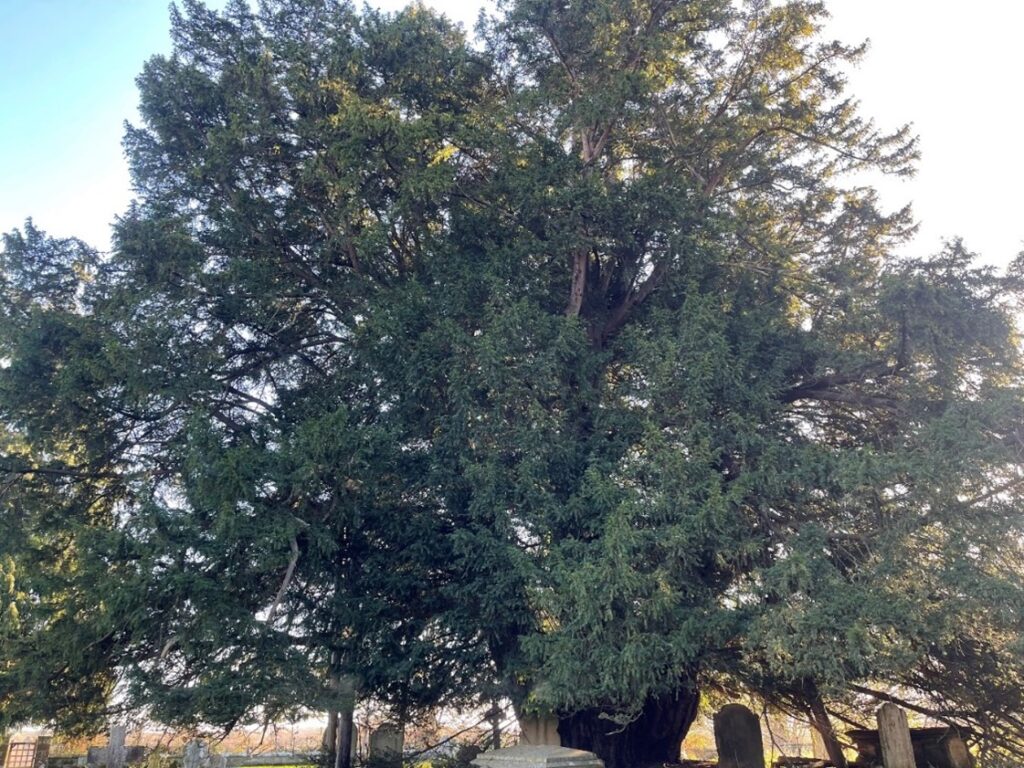 Assessment and advice
We sent one of our surveyors, James Simmons, to look at the tree with John and carry out an initial assessment. Other than the fact it looked structurally sabotaged by age, the yew appeared to be healthy. James consulted with our principal consultant arborist and was able to go back to John with the information that bracing should be replaced after 12 years and inspected every five years by a competent person. Clearly the current bracing system was well past its sell-by date.
Our consultant arborist advised that the tree, in its current condition, would require a 4 ton bracing kit with central metal ring and metal thimble inserts, configured in the same way as the existing bracing. The specification was submitted with a fixed price and, after we were able to answer some queries on the spec, the quote was formally accepted by the church and a works date agreed.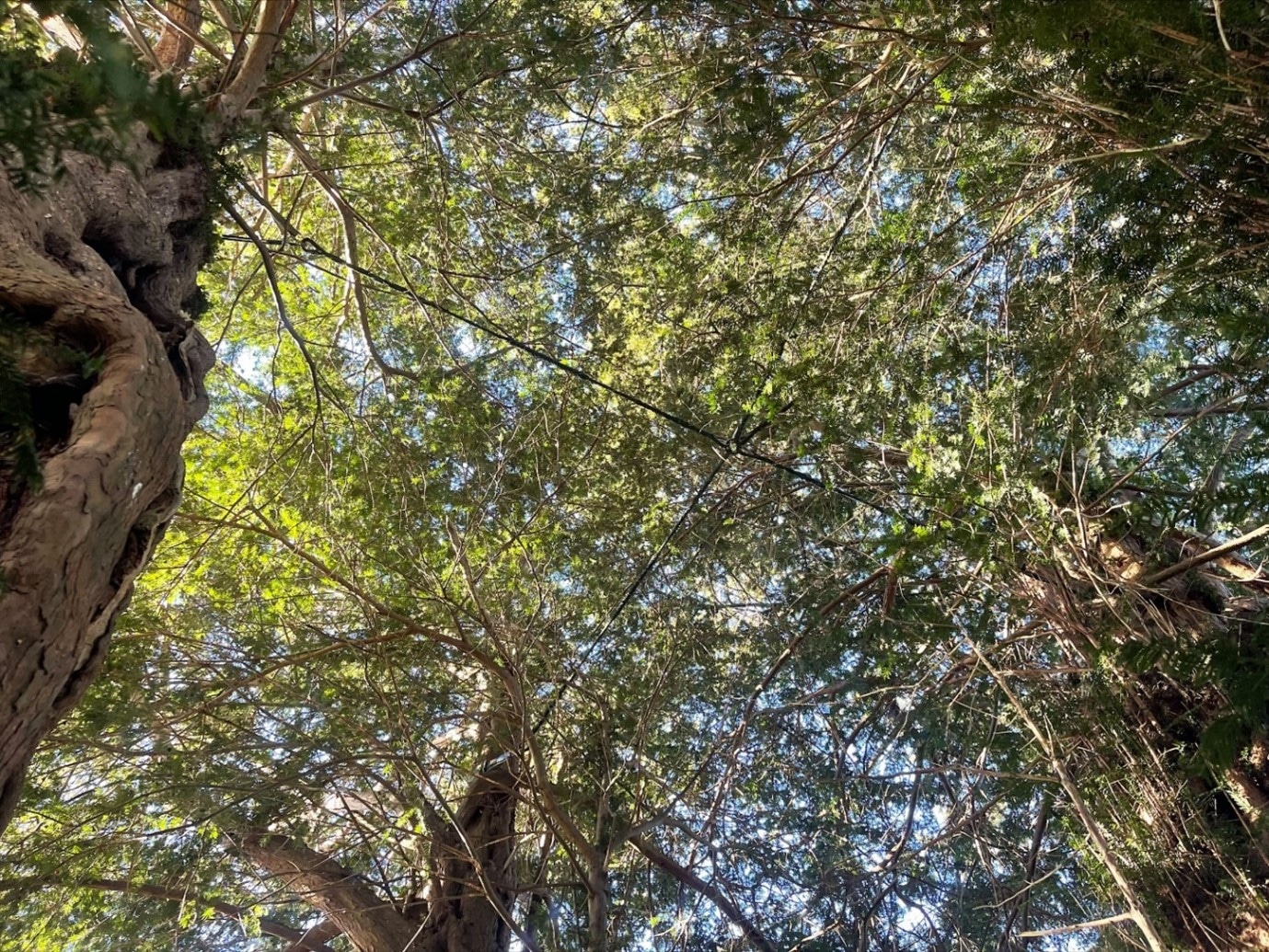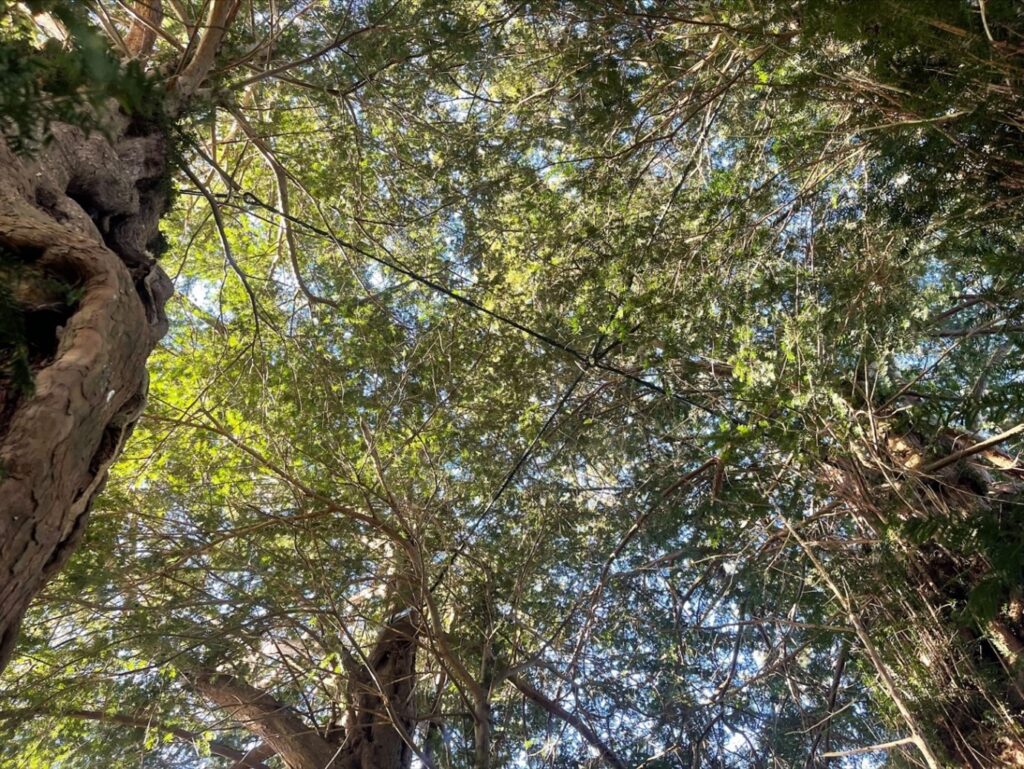 The Equipment

50m 5 ton Boa Bracing 5 Cablings kit
X5 shock absorber
10 metal thimble inserts
1 steel ring central anchor
X5 bracing strop – large – max 55cm diameter
Installation
All the components of the new bracing system were assembled off-site and staff were familiarised with the equipment. On-site a two-man team carried out a risk assessment and set up a quarantine area around the tree and diverted a public footpath to avoid any risk to the public. This was clearly signposted and the site cordoned off with hazard tape.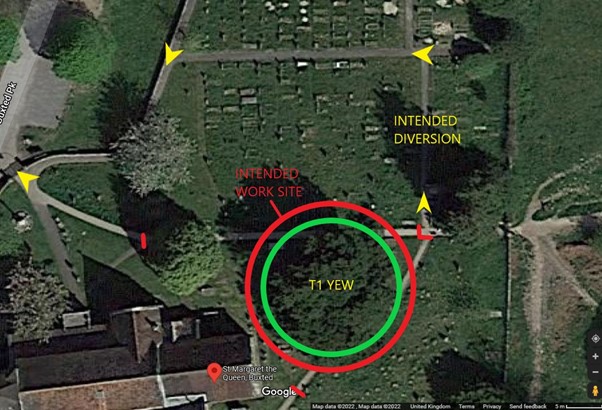 The installation had to be carried out very carefully and painstakingly. The middle of the tree had been lost to decay over two millennia, leaving no central anchor point, which made it an awkward climb for our team. Having made it into position, they were able to carry out a close inspection of the old bracing, which appeared to be 2 ton system in the later stages of degradation.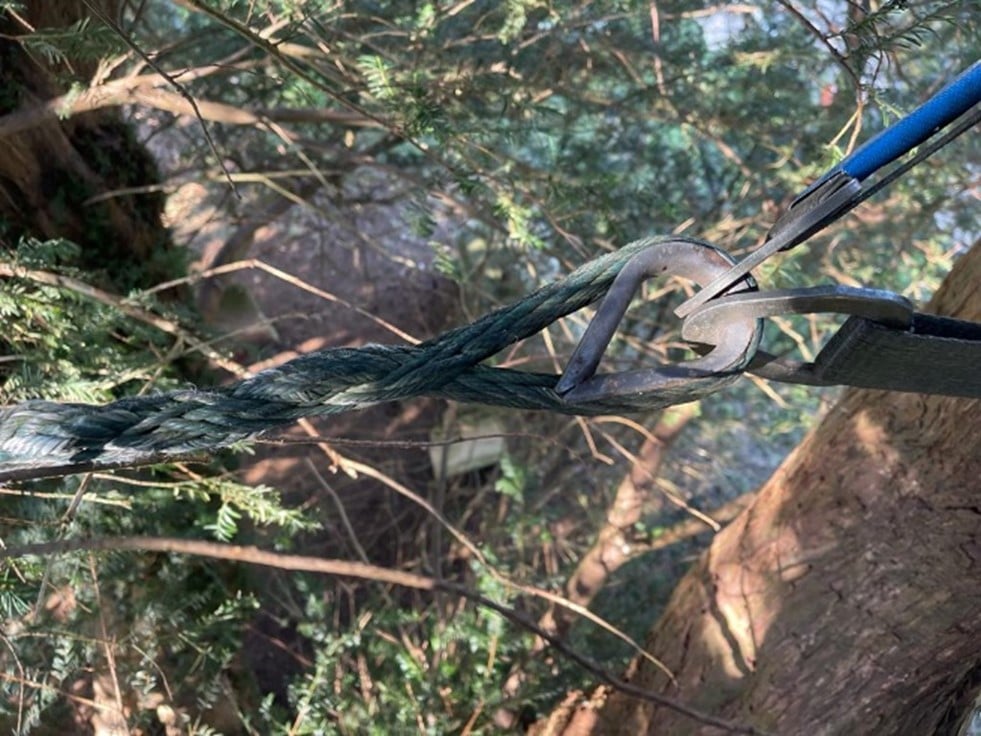 The installation of the new system was executed carefully and systematically, checking resistance, tension and flexibility at each stage. We made the decision to leave the old bracing in place to maintain the dynamics of the tree but the result looked good and professional.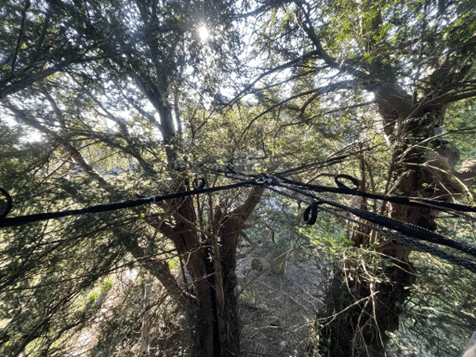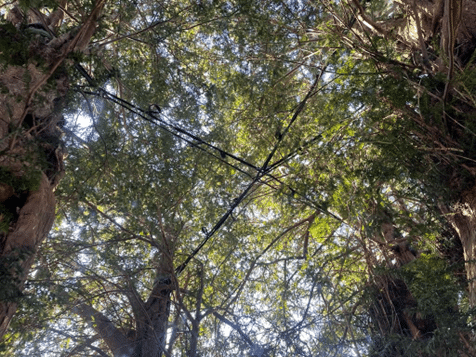 Summary
This was a rare and fascinating job, which required complex bracing techniques, skilled staff and good communication between administrators, principal consultant arborist, surveyor, arborists and our client. Despite the complexities of the work, it went very smoothly from start to finish and a beautiful and historic tree was preserved, hopefully for years to come.
It's always our policy to supply fixed price quotes for any job and the price does not change if the works take longer to complete. We believe Connick Tree Care is chosen for these jobs because our standards are extremely high and clients really do trust our ability to handle unusual jobs of this nature.