Tree maintenance for Surrey County Council
When it comes to caring for mature trees – no matter where they're growing – Connick Tree Care are experts. So, when Surrey County Council needed to reduce a 20m Lime tree on the edge of busy one-way system, they gave the Connick team a call.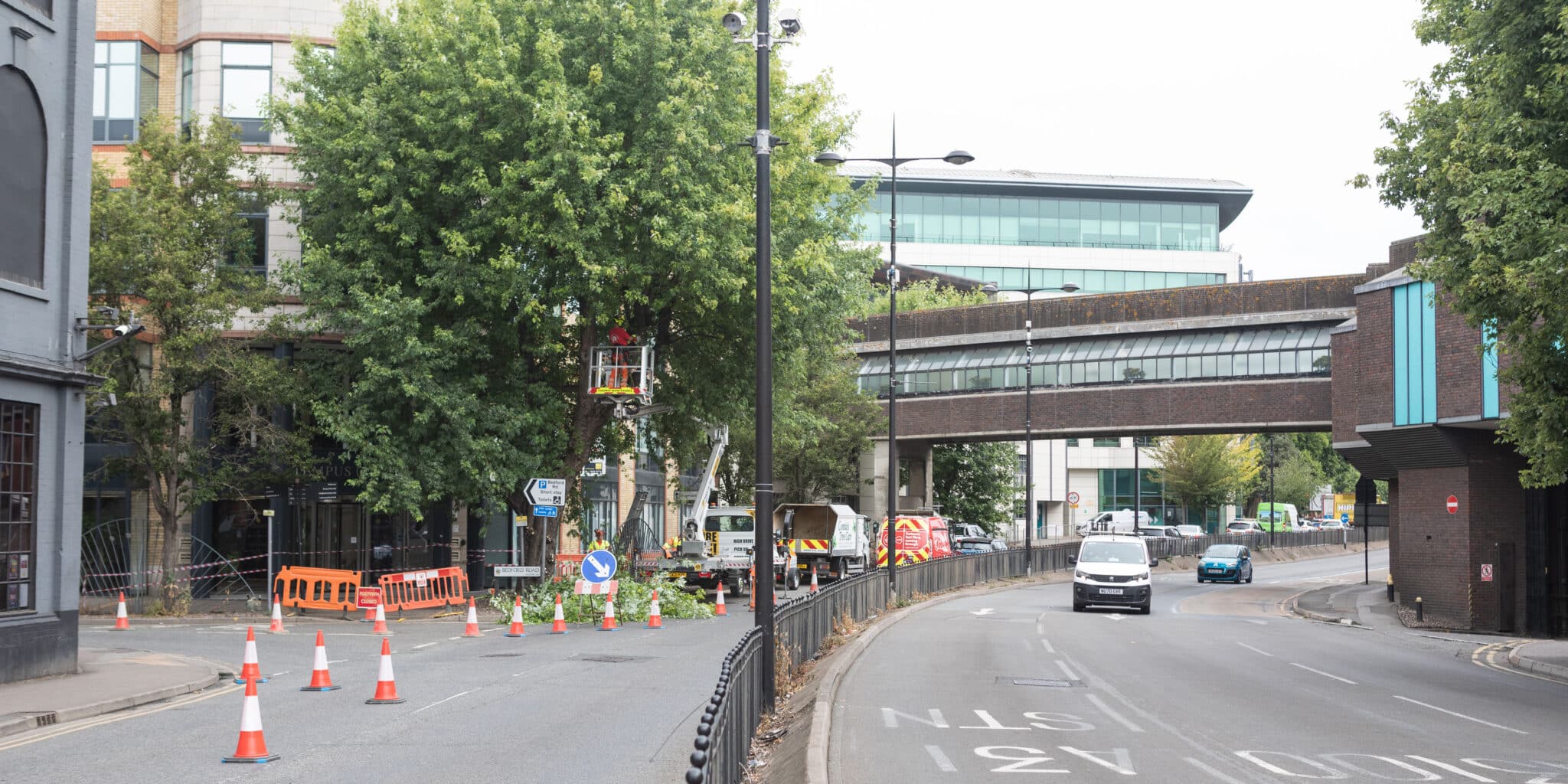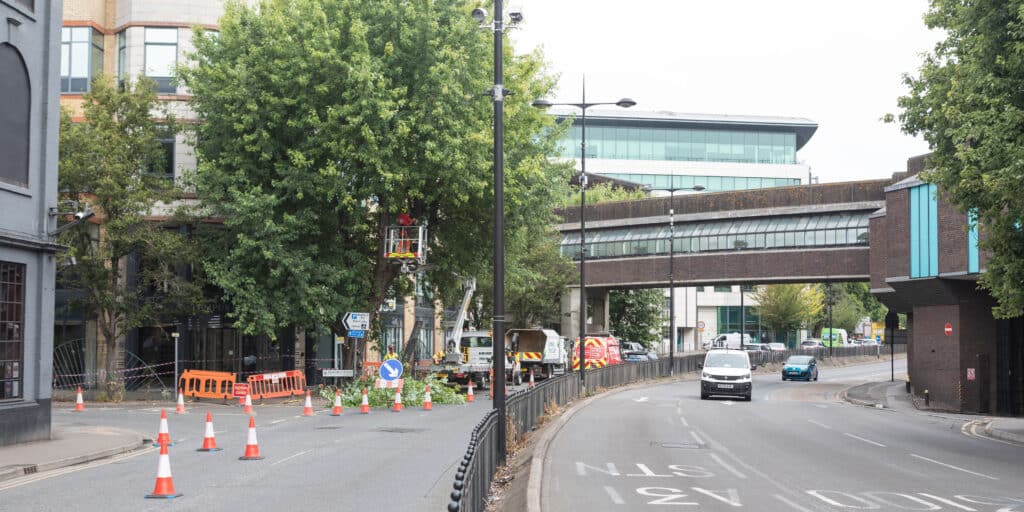 Connick Tree Care has managed tree care contracts for Surrey County Council since 2004, with works including scheduled tree maintenance and responsive emergency works across the county. But it was Connick's experience in managing mature trees at complex sites which prompted the call from the council in this case.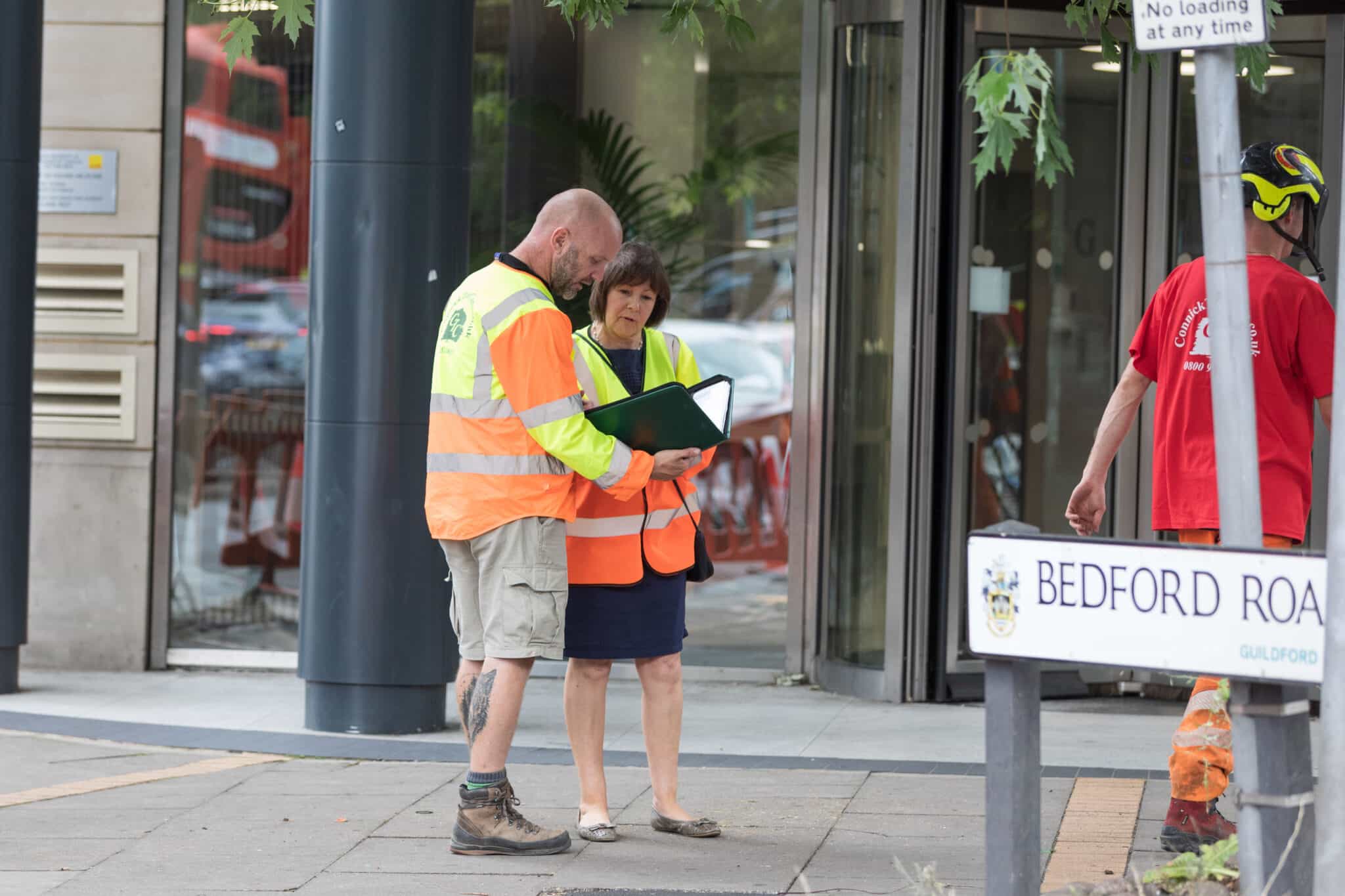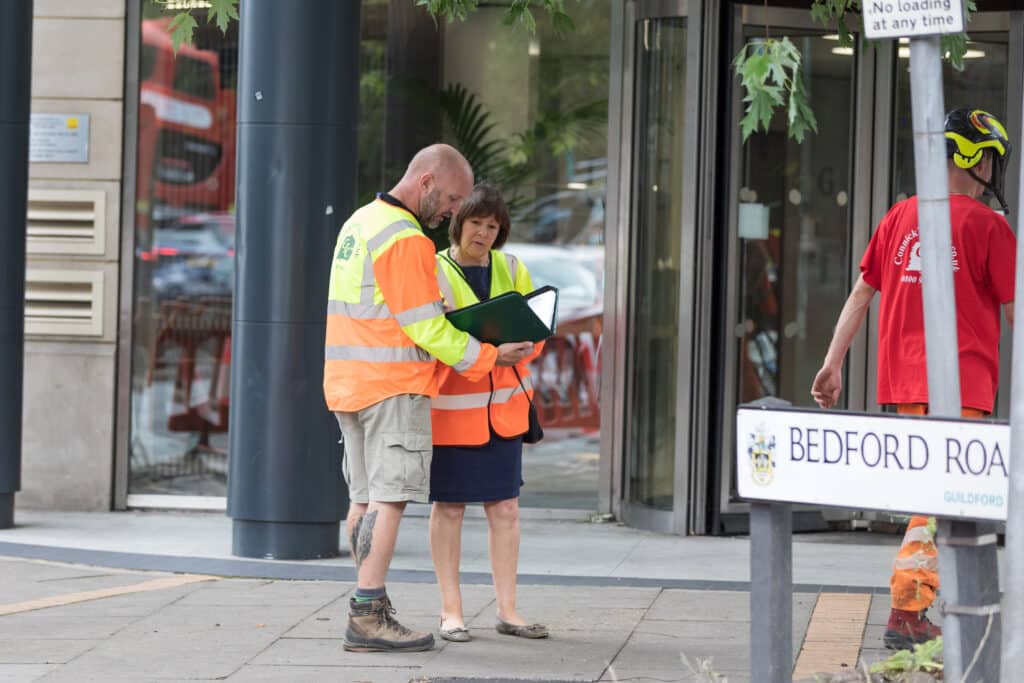 Stuart Wells, Area Manager at Connick Tree Care, is responsible for the council contract, and said, "We do a variety of different works for Surrey and often the works are in busy areas, where traffic and pedestrian management is needed.
"We've built up a really strong working relationship with the council. Although this particular job wasn't included in our package of works, they knew we have a lot of experience in this sector, so gave us a call to help."
Stuart Wells said, "The tree needed reducing by around one third, as branches had begun to obstruct drivers' views. Its proximity to the road meant it was posing a risk to the many cars and HGVs using the route, as well as potential damage to nearby building. 
"We knew that the pruning itself would be straightforward, and that access would be the difficult element. The tree is on a very small area, and there is a lot of traffic, it is quite a dangerous spot.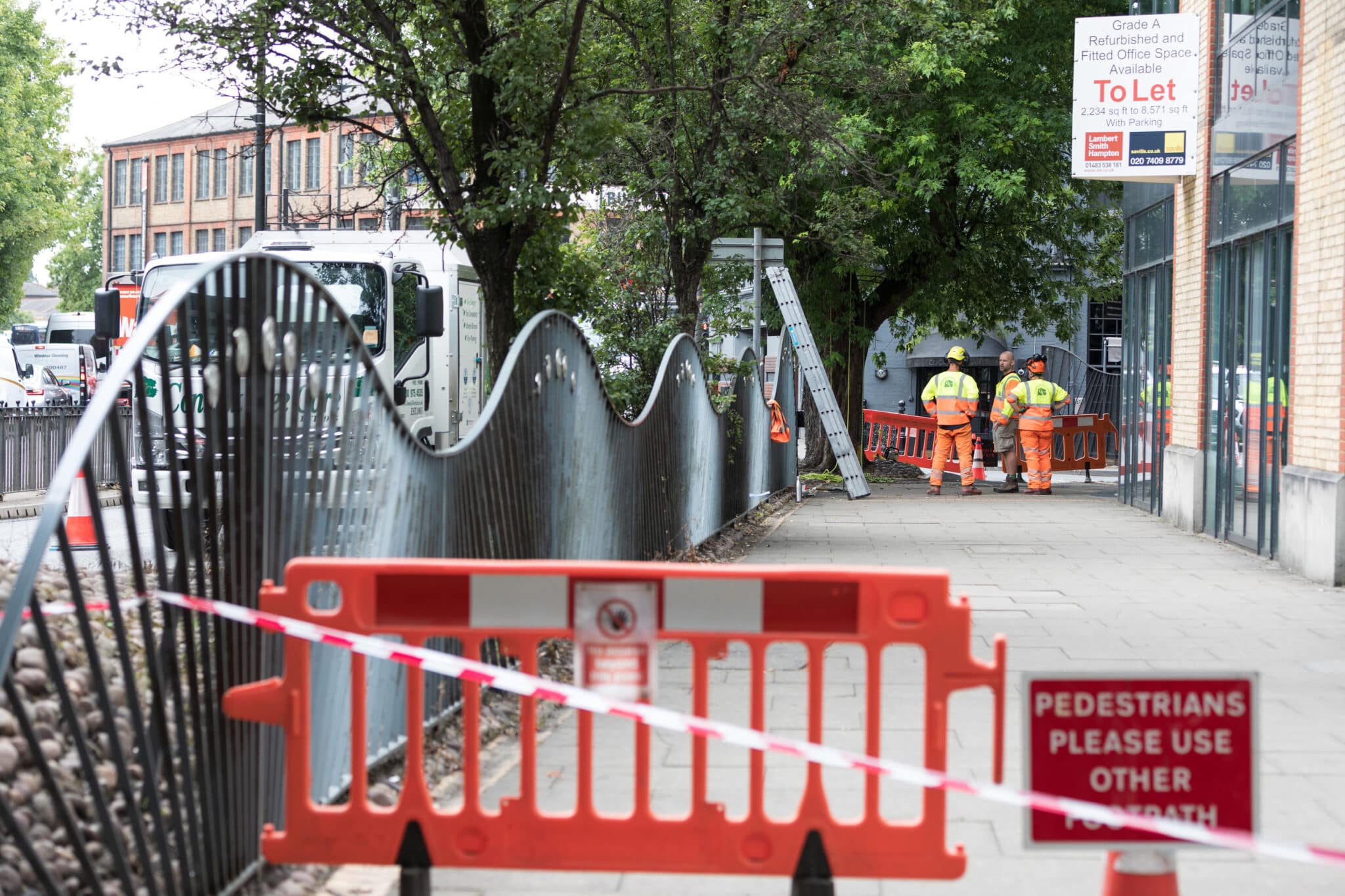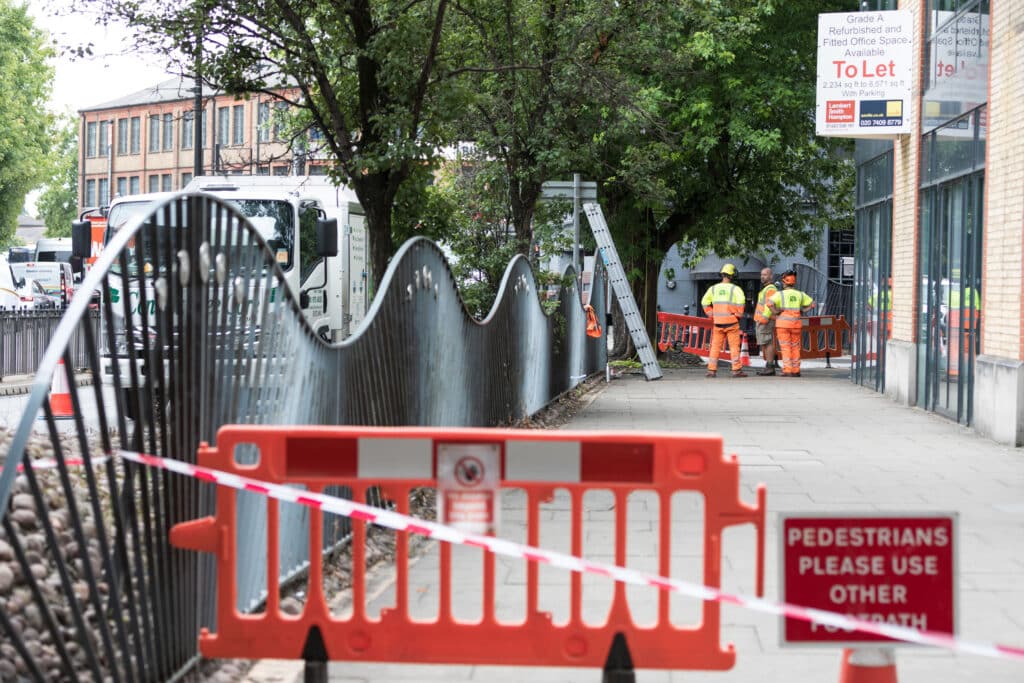 "The first step was to make sure we had permissions in place to close one lane to give us the space to work and keep road users safe.  
The method of pruning the tree is decided in relation to the ground conditions. Each area of the tree which needed pruning required a member of our ground crew and equipment set up to minimize disruption. 
We positioned and moved our staff and equipment to keep pedestrians and other road users safe. The planning requires good attention to detail."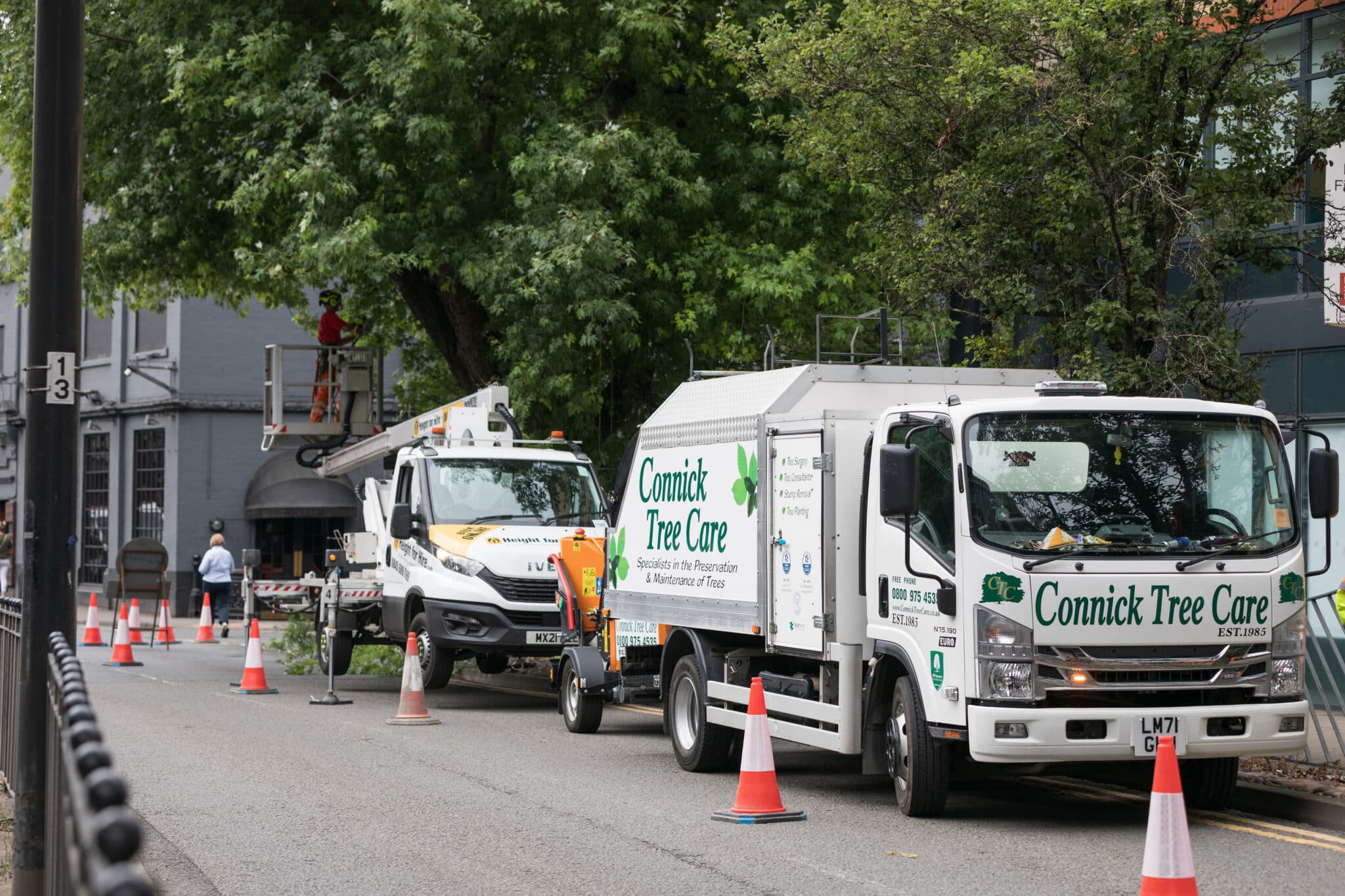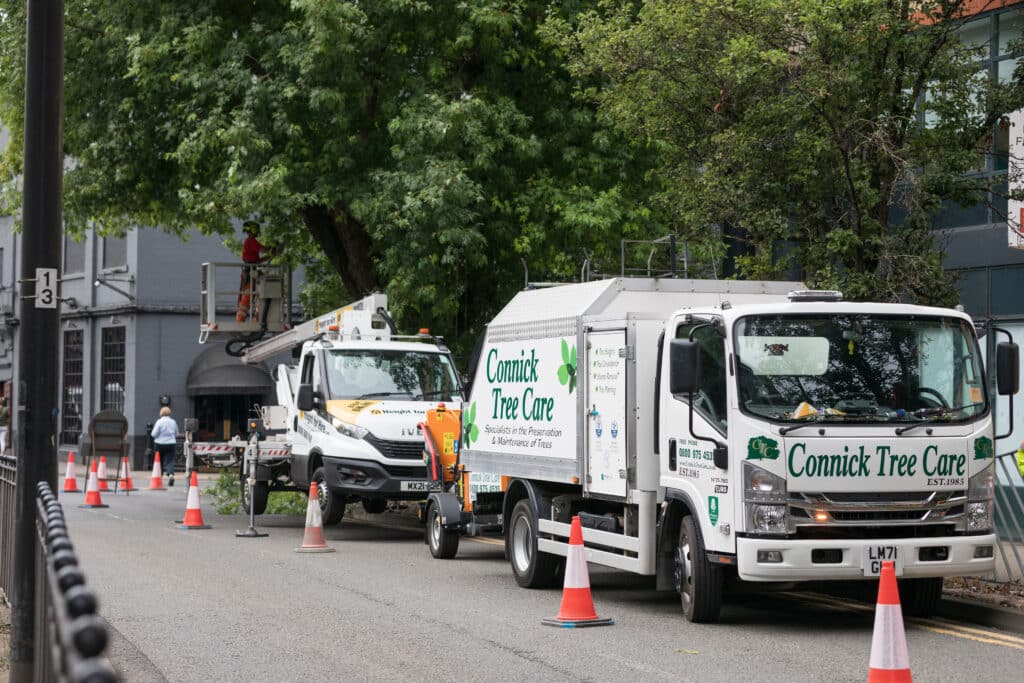 Connick worked closely with Traffic Management specialists on the project, who applied for the relevant permits needed to close the busy carriageway and arrived on site ahead of the works to block over 100ms of road with traffic cones and high visibility lit signage vehicles.
Stuart Wells said, "This is one of the main routes into Guildford city centre so to minimise disruption to drivers, works were programmed to start at 10am, with a 4pm finish time. This meant we had to work quickly while maintaining the highest possible safety standards."
When the road and footpath close to the tree were closed, and safety signage in place, detailed checks are undertaken to ensure the entire site is safe, with grounds staff stationed at either end of the footpath to prevent passers-by accessing the area.
Stuart Wells said, "With any job involving multiple risk factors, we give a detailed toolbox team talk before we start, to explain the parameters of the task, the risk points, and conduct thorough staff PPE checks."
The Connick team on site in Guildford included three climbers, two ground staff and a team manager, working with a 7.5tonne truck with Forst ST8 chipper, a 3.5 tonne truck, and a 20m Iveco mobile elevated work platform (MEWP).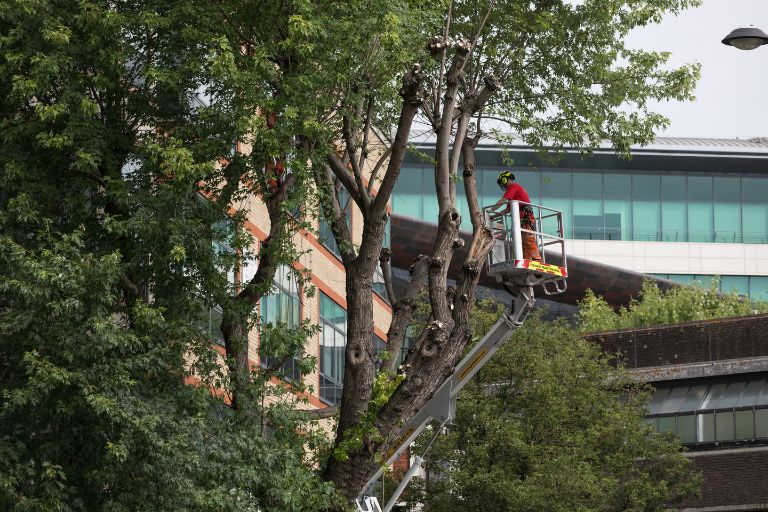 The tree needed each branch to be reduced by around 3ms. A safe and productive system was devised to complete the task within strict timescales. Three tonnes of woodchip were produced from this single tree.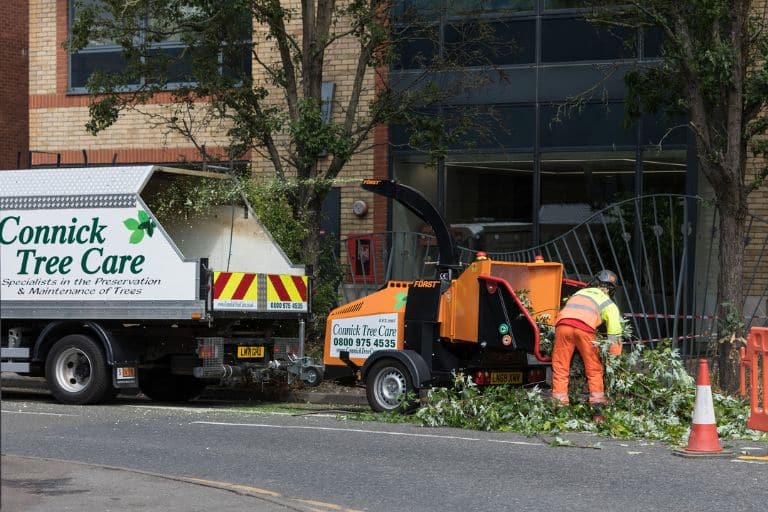 Stuart Wells said, "The job went really well, despite it being a very hot day, and we completed it within the timeframe. The devil is certainly in the detail with jobs such as this and it's thanks to the skill of the team on site that each detail is understood and actioned safely."
Helen Currie, Highways Arb Manager at Surrey County Council said, "We called on the Connick team to complete the Guildford town centre job because we know they can manage these very complex, high-risk jobs, and once again they delivered.
"We are really happy with the works and pleased that despite the access challenges the team faced, it all went smoothly with minimum disruption to members of the public."
Helen Currie added, "Huge thanks to Stuart and the Connick team for all their help – a job well done."
Find out more about our arboricultural services for Local Authorities or contact us.