Connick Tree Care has fulfilled tree maintenance services for Mitie for over 10-years.
Mitie is the UK's leading Facilities Management and professional services company. With over 77,000 employees across the UK, the company are responsible for managing over 2 million assets on behalf of its diverse client portfolio, taking care of buildings, and helping to meet the needs of the people living and working there.
Connick Tree Care is part of Mitie's small network of key suppliers, contracted to conduct both reactive and pre-planned specialist tree works at a range of Mitie managed sites across the South East region, in Surrey, Sussex, Berkshire, Hampshire and Kent.
The Head of Operations (South) for Mitie Landscapes stated when it comes to its approved suppliers, trust is key.
He says, "For Mitie, it is crucial that our contractors are professional, responsive, and competitive, with excellent health and safety credentials. This is exactly what we get with Connick Tree Care."
Connick Tree Care is responsible for tree maintenance services on a range of Mitie sites. The work includes proactive or pre-planned maintenance such as tree reductions, pruning and felling, requested services including tree surveys.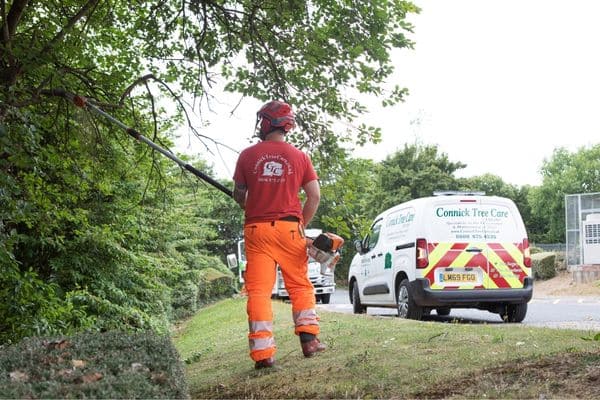 Connick Tree Care also completes reactive response tasks for Mitie, with Connick teams responding to emergency tree works on 24-hour call out, with a guaranteed response and action of works within 1.5 Hours. This responsive work includes helping to clear trees and branches at sites following storm damage, making each area safe and mitigating property damage, allowing businesses to resume operation as soon as possible.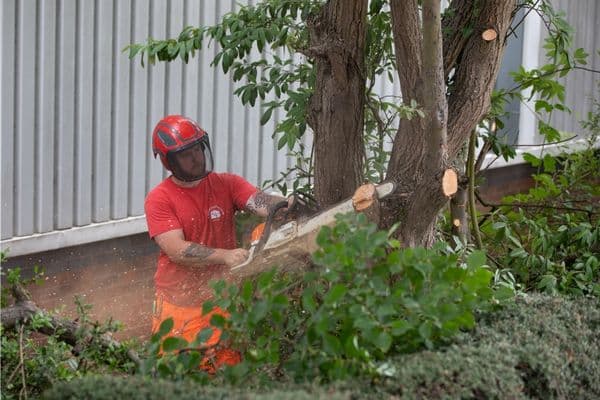 The long-standing contract continues to be a success thanks to good communication between Mitie's account teams and the Facilities Management team at Connick Tree Care.
"We have an open, friendly relationship with the whole Connick Tree Care team, from senior managers through to administration staff.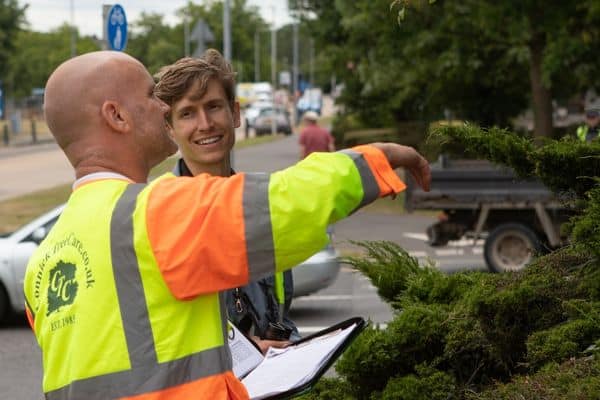 "The team are always at the other end of the phone should we wish to discuss our sites or a specific job, offering guidance for onward planning, or insight into how we can maintain specific sites in coming seasons.

"For me, good contractors are always good communicators, who we know will respond and deliver results. This is certainly true of the Connick team."
Safety is of utmost importance to Mitie, with suppliers completing rigorous inspections to ensure each element of their business meets high standards, from risk assessment and health and safety, to insurances, vehicle accreditation and staff qualifications.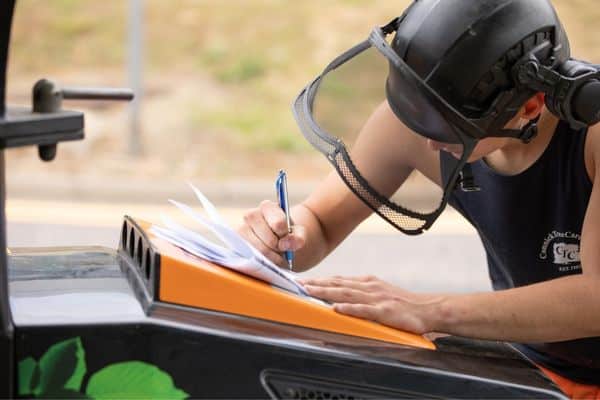 In summary,
"We can rely on Connick not only to action our responsive call outs 24hours a day, but also to respond to our broader, maintenance requests and queries swiftly and efficiently.
"Connick Tree Care is a professional company that always deliver a professional response."
Find out more about our arboricultural services for Facilities Management companies or contact us.