Background
The Housing Group is one of Southern England's largest housing associations, providing more than 28,000 homes for over 72,000 people. They provide a wide range of services including traditional social housing, sheltered housing, shared ownership, affordable rent, private market rent, and outright sales.
The Challenge
The Housing Group had 1,240 schemes with communal areas across their estate; these areas had been managed at a local level with no data in regard to tree numbers or condition across the whole stock. To ensure they were meeting their duty of care and complying with the requirements under the Occupiers Liability Act and Health and Safety at Work Act, they required a full inventory tree condition assessment across all schemes, captured in a suitable format to then be migrated into their own Arc GIS management system. This was a significant undertaking with a large amount of project planning prior to works commencing.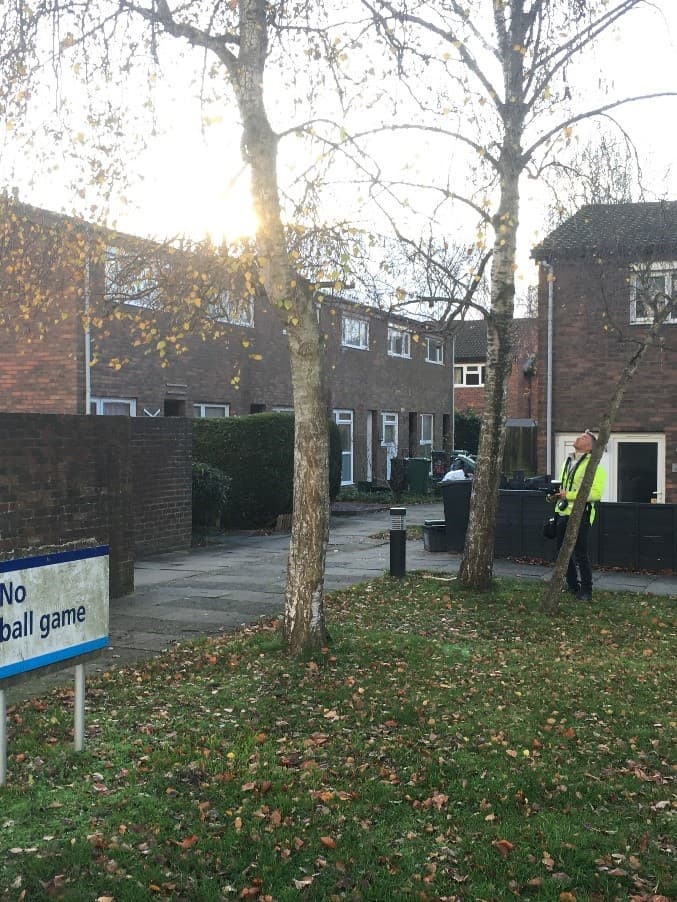 The Solution
Connick Tree Care provided a fully coordinated tree survey that included:
Identifying the full extent of each scheme through the land registry
Planning the survey schedule in advance to provide site managers with inspection dates
Contacting and liaising with schemes that required special access.
The completion of a ground level visual tree assessment and inventory of all trees within communal land, using secure data capture software and GPS location devices
Identification of sites with no trees, ensuring these can be excluded from futures inspections
Production of detailed tree survey schedules, work recommendations and plans from our findings
Issuing data in a format suitable for their own Arc GIS system, allowing the Housing Group to integrate our findings and manage their trees more efficiently in the future.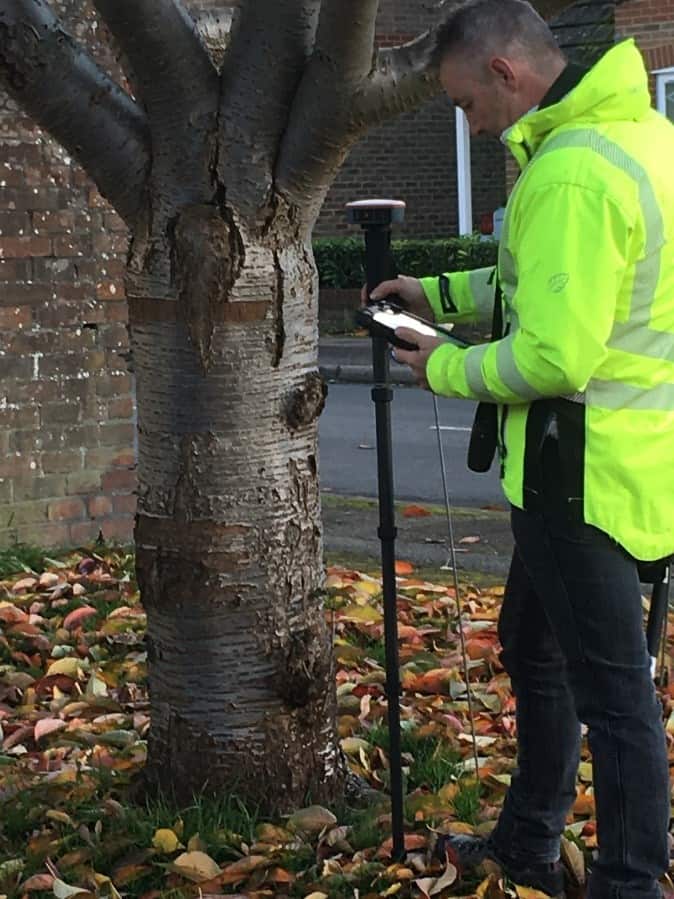 The Benefits
We successfully completed the survey within the requested time frames and without any complaints from residents or scheme managers. A total of 6,220 trees were recorded with 2,063 tree works recommendations identified.
Our work together enables The Housing Group to meet their requirements under the Occupiers Liability Act and the Health & Safety at Work Act, ensuring they can evidence that they have taken reasonable precautions to manager their tree stock. It also helps them to budget accurately for future tree surveys and works, ensuring adequate resources are identified.