Trees can pose frustrating challenges for property developers and building contractors. Most often the issue is the proximity of trees to a building or planned development. This is complicated further if there is a Tree Preservation Order (TPO) on the tree.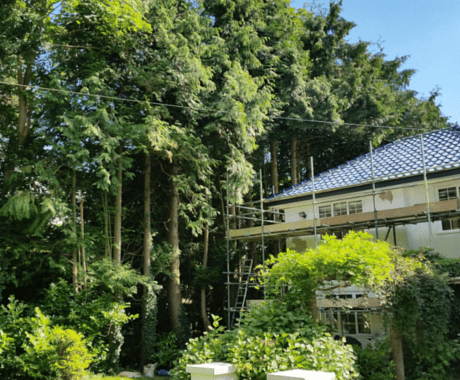 Time and money can be saved when gaining planning permission if the situation is assessed and dealt with correctly in the first place.
Gaining planning permission, the first time
Connick Tree Care's consultancy department was contacted by a property owner who was looking to construct a first-floor extension to their residential home.

The local council had requested a tree survey and an arboricultural impact assessment and method statement, due to an adjacent neighbour's tree which was covered by a Tree Preservation Order.
Tree Survey, Aboricultural Impact Assessment and Method Statement
Our Arboricultural Consultant undertook a survey of the site to assess all trees that may pose a constraint on the development. The development area was also assessed to determine if any current conditions had restricted root growth.
The extension was to be constructed on a substantial, raised patio area. It was our view that the patio construction could have rendered the soil below it inhospitable to root growth. These details were included in the arboricultural impact assessment.
To confirm our view, we recommended that an excavation, using hand tools only, of a trial trench along the edge of the patio area, be undertaken.
The trial trench confirmed there were no significant roots occurring under the area of the proposed extension. This data and evidence was included in the Arboricultural Method Statement.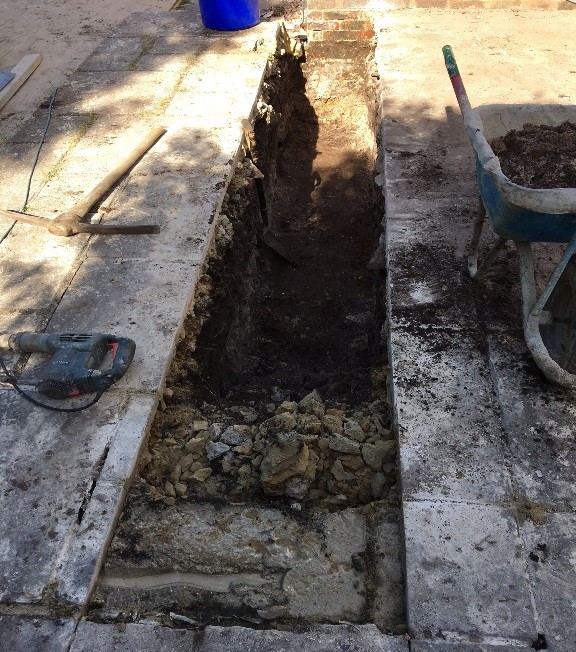 Result
The proposed extension works with standard strip foundations was granted permission first time.
Construction commenced to the planned schedule. A cost saving was made due to no specialised engineering solutions required for the foundations.
Please contact our Arboricultural Consultants on 0800 975 4535 to discuss Tree Consultancy Services.