"Is it possible to save our favourite tree?"
This was Mr Patterson's request when he contacted us. After many years this beautiful Oak tree, which had provided many hours of fun as a children's swing, started to move and lean dangerously low over a small stream.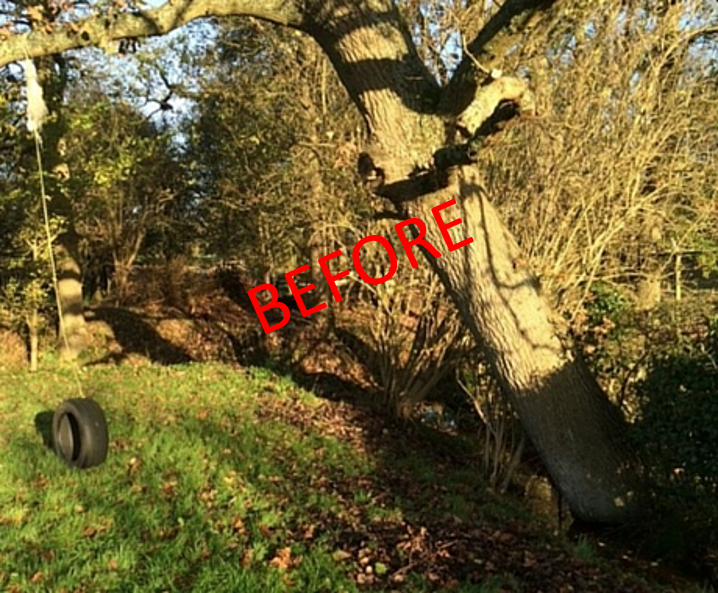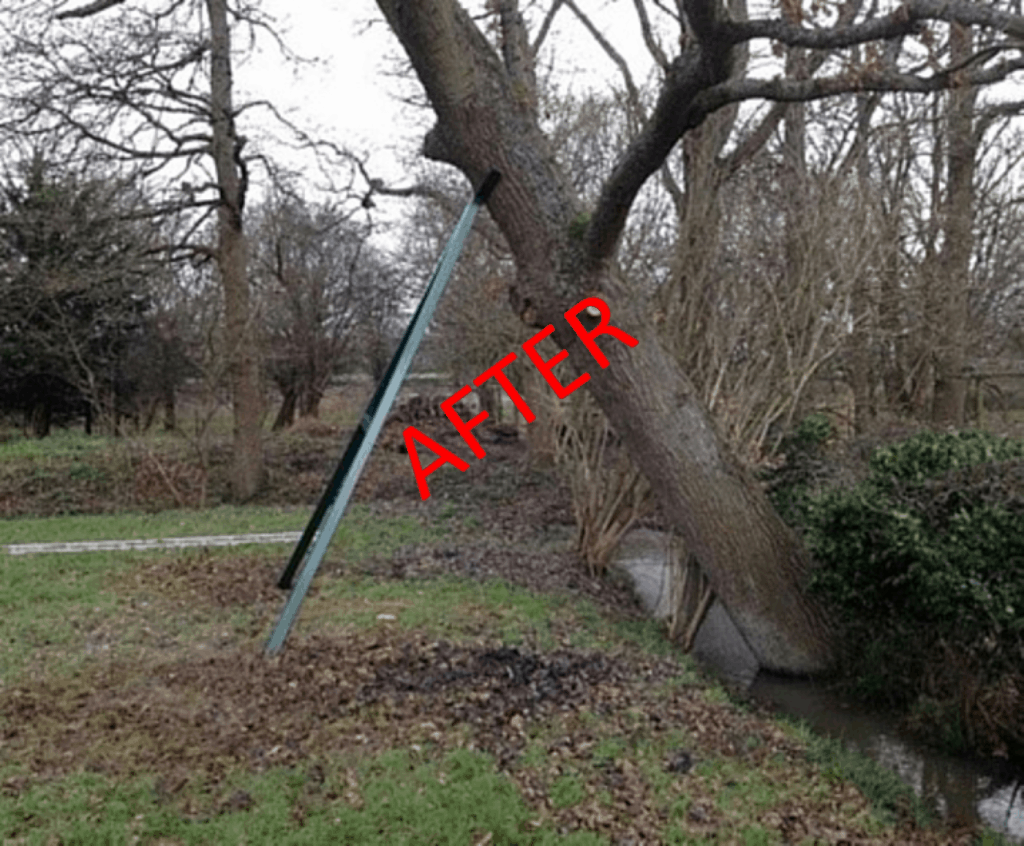 Dean Smith, Connick Tree Care's Arboricultural Advisor, recommended a metal 'A' frame to prop up the tree.
Back in our workshop the frame was custom built then fixed at the site onto two concrete pads, which we installed.
The tree is now well supported and will continue to thrive, although its days as a swing are over.