It was a pleasure to be invited by Mr. Nelson to see how the large cedar tree in his rear garden was faring.
A year ago, Mr Nelson contacted us, asking for advice on a large cedar tree in his rear garden. The cedar was dominating the garden causing a lot of shade and competition to nearby plants as well as the lawn.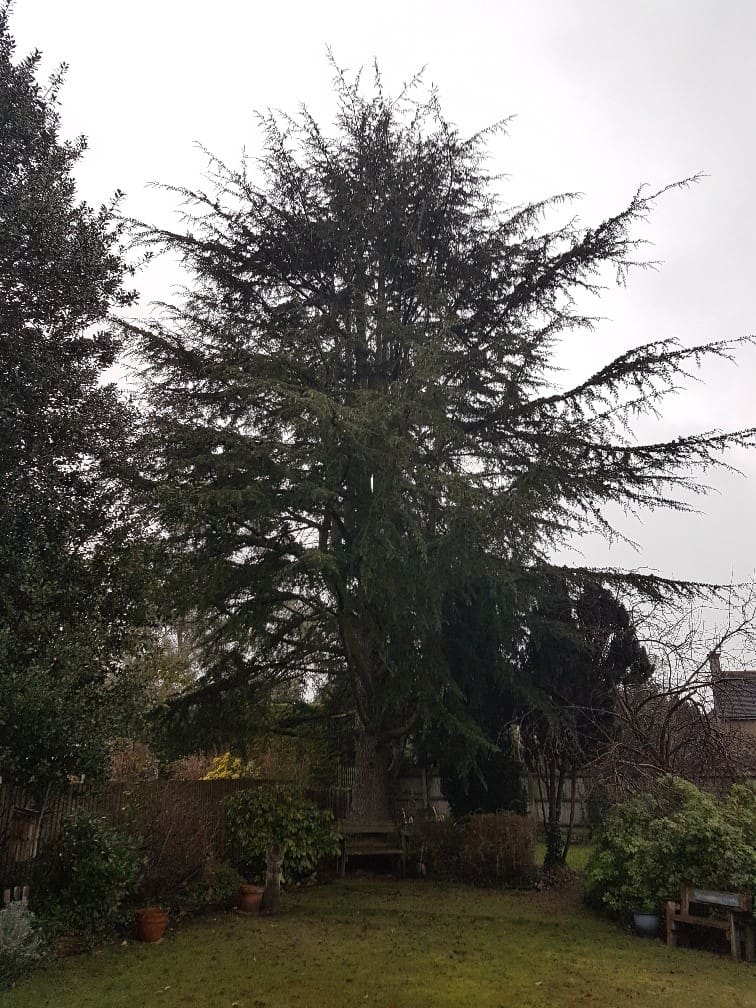 Mr. Nelson and his wife were very fond of the cedar tree. For 30 years, they had watched this splendid tree grow.
They did not want to lose the magnificent tree, but wanted its health increased and space for the surrounding plants to flourish.
We explained the best cause of action then carried out a selective reduction, removal of dead wood and lifting.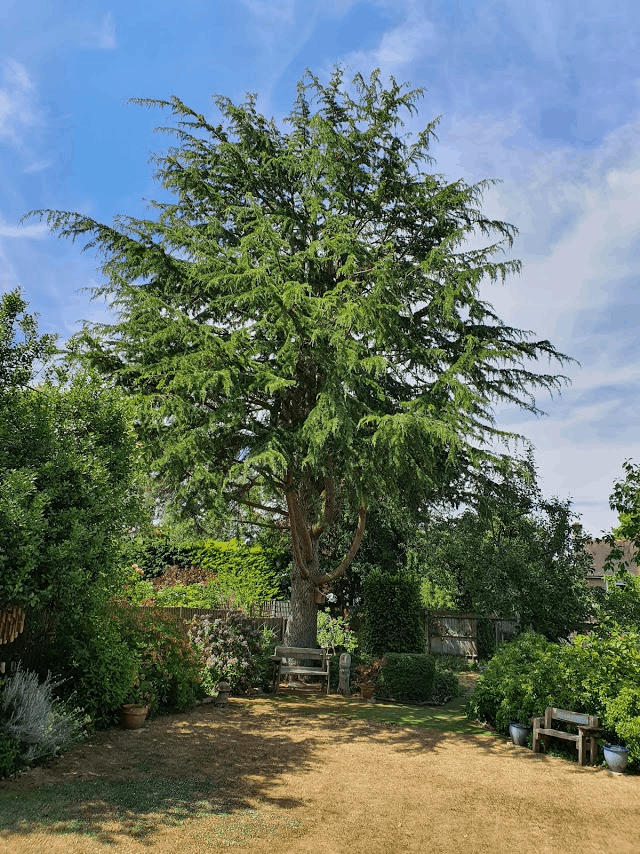 You can see, a year later, the cedar tree is in much better health.
The garden is lighter, the adjacent plants are much healthier and there's a comfortable space for Mr. and Mrs. Nelson to relax and reminisce, in the shade beneath their favourite tree.