Staff take the helm as Connick Tree Care becomes employee owned.
Connick Tree Care is beginning a transition that will see the business become employee owned.
From our depots in Surrey, Sussex and Berkshire, we have provided expert tree preservation and maintenance services to homes and businesses across Southern England for more than 38 years.
Now, owner and Managing Director Mike Connick is handing the business over to its employees, to an Employee Ownership Trust [EOT].

The proposal will see Connick Tree Care business held in a trust for the benefit of current and future staff, designed to secure the business for employees now and into the future at no cost to them.
In an Employee Ownership Trust, employees become joint owners of the business in which they work. After transition, a majority of shares are held in trust for the benefit of current and future employees.
The plan was announced to Connick Tree Care's 75 staff in October 2022 with the transition due to begin in earnest over the next few months.
Mike Connick said the decision is part of a long term plan to maintain the company's family-focus and friendly ethos into the future, as he looks ahead to his retirement.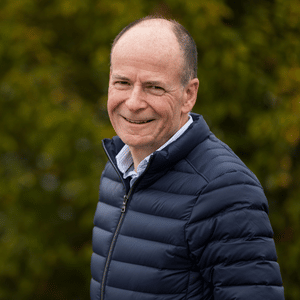 Mike Connick said, "I want to make sure that the business stays in the hands of the team who helped build it".
"Moving to an Employee Ownership Trust is an opportunity to make sure the caring ethos we've fostered at Connick Tree Care can continue, with our employees themselves at the helm, as joint owners.
"This really is a chance for our staff to own a stake in the business and be part of its success into the future."
Connick's management team and employees will remain unchanged in this process, but all employees will become beneficiaries, eligible to share in the trust's profits.
Employee Owned Trust businesses generally experience more growth, becoming more competitive as employees are empowered to drive their business forward.
Mike said, "I am proud to be working with the amazing group of people who've each helped make the business what it is today. This news gives our team certainty about the future and acknowledges the hard work and efforts they've made to help grow Connick Tree Care over the last 38 years."
"I believe this will be a fantastic opportunity for the entire team and our customers across London and the Southeast"