Connick Tree Care – Arboriculture Company 2023
About Pro Landscaper Business awards
Over 500 guests gathered at Old Billingsgate for the annual Pro Landscaper Business Awards 2023. These awards highlight how well businesses operate their processes, staff training, health and safety records and consistently achieve positive customer feedback.
The awards are independently judged by a cross-section of industry people and other experts from different sectors, making it even more of an achievement when winning.
Connick Tree Care – Winners
Dan Pennington, General Manager of Connick Tree Care said, "the competition was fierce in this category, so I was delighted when we heard Connick Tree Care announced as the winners of the Arboriculture Company for 2023."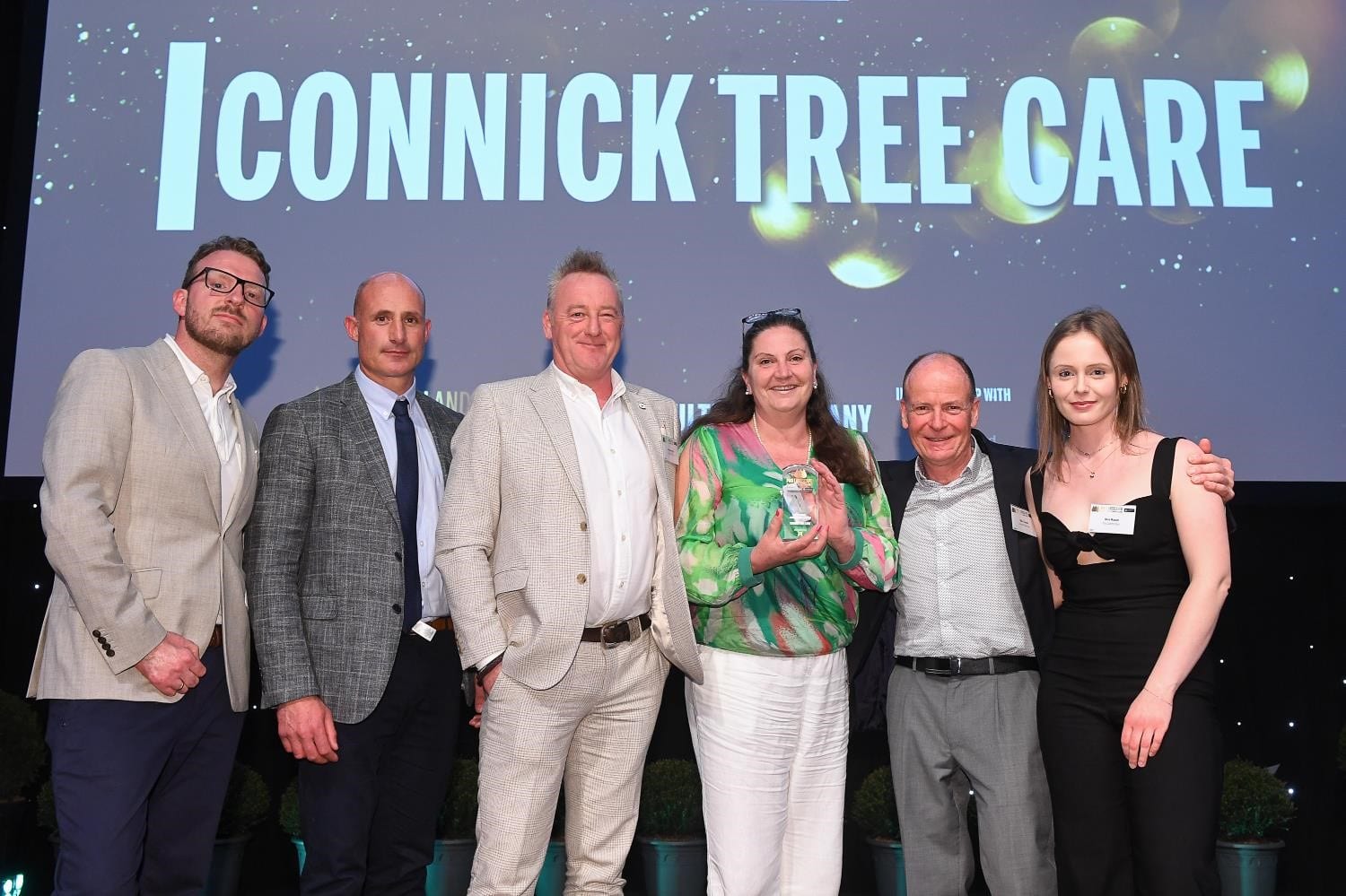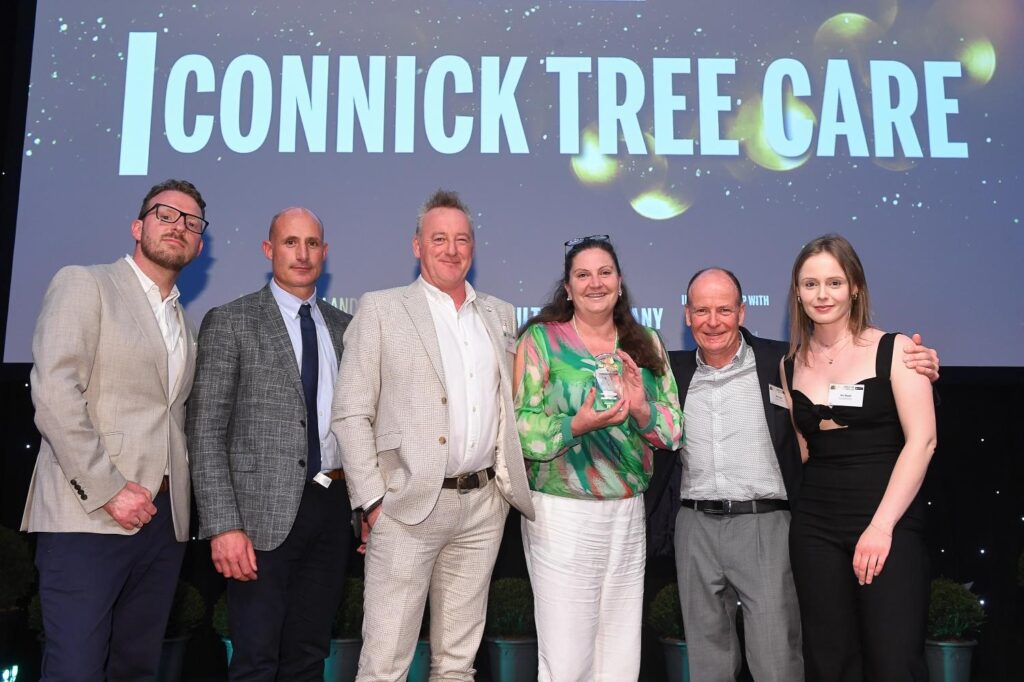 Judges' comments
Our focus is on getting it "right first time" and providing excellent customer service; whether we're working with a national facilities management company or with a domestic client.
"It's what goes on behind the scenes that enables us to provide an excellent service and which I believe, impressed the judges," said Dan.
There were a number of significant and important areas the judges highlighted that contributed to why Connick Tree Care stood out, including:
Transition to an Employee Owned Trust
Encouragement of female arborists – Read Sarah's story
Staff training and qualifications
Imbedding customer service best practice
Support to the local community
Mental Health Champions – To date 18 employees have participated in the course
Client retention
The winners' brochure said about Connick Tree Care:
"The Arboricultural Association approved contractor has begun the transition to becoming an employee owned trust, with the management team and employee structure to remain unchanged to ensure the family focus and friendly ethos continues. All employees will become beneficiaries, though eligible to share in the trust's profits.
Connick Tree Care also actively looks to recruit female arborists, strives for as many of its arborists as possible to achieve the Professional Tree (PTI) Inspector qualification and asks all staff to sign a customer service pledge, to ensure best practice.
The Surrey based business actively takes part in local community projects and events, has numerous Mental Health Champions and boasts an impressive client retention."
Employee Owned Trust
The exciting and significant change for the sustainability and continued growth of Connick Tree Care is the transition to becoming employee owned, announced in October 2022.
Mike Connick, Managing Director, is handing the business over to an Employee Ownership Trust [EOT].
Connick Tree Care will be held in a trust for the benefit of current and future staff, designed to secure the business for employees now and into the future at no cost to them.
The Employee Ownership Trust enables employees to become joint owners of the business. After transition, a majority of shares are held in trust for the benefit of employees.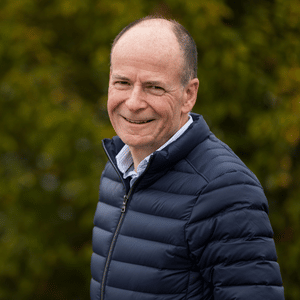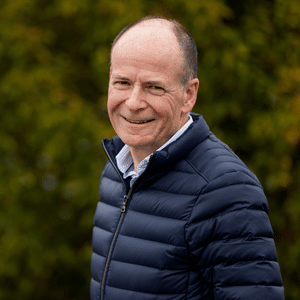 The decision, taken by Mike, is part of a long-term plan to maintain the company's family-focus and friendly ethos, as he looks ahead to his retirement.
Mike Connick said, "I want to make sure the business stays in the hands of the team who helped build it".
"Moving to an Employee Ownership Trust is an opportunity to make sure the caring ethos we've fostered continues, with our employees at the helm, as joint owners."
"This is a chance for our staff to own a stake in the business and be part of its success into the future."
Connick's management team and employees will remain unchanged in this process. All employees will become beneficiaries, eligible to share in the trust's profits.
Employee-Owned Trust businesses generally experience more growth, becoming more competitive as employees are empowered to drive their business forward.